Product
Testimonials
Sentence needed to tie coskin ingredients (and their testimonials) to FutecNZ. Graeme has a 20% share in CoSkin, so these testimonials can be used.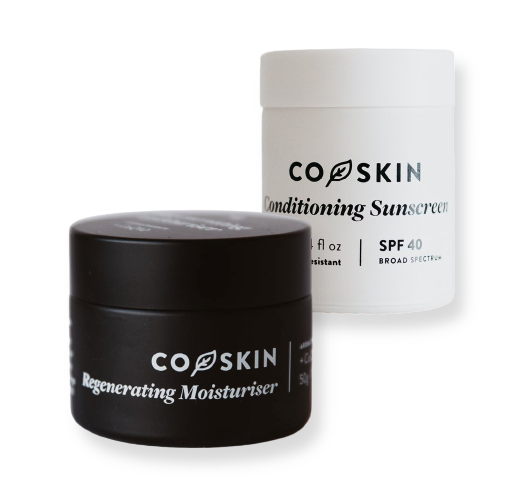 Product made with Abzorba
Product made with Abzorba
"This sunscreen is our family of six absolute favourite!! It has proven to offer a great protection against sunburn this hot summer and lasts very long even when kids are in the water. Also great when you have sensitive skin, and a little goes a very long way!"
Jasmijn – 17 March 2020
"Thanks for having such an amazing product! My friend gave me a pottle of your conditioning sunscreen for Christmas and I'm in love with it! I've worn it every day On my face since, even the days I don't leave the house. It has made my skin feel incredible and gives me the dreamiest glow. The most amazing thing for me is that I haven't found any product other than a basic cetaphil moisturiser that I can use everyday, without my skin reacting. I have mild chronic urticaria, and react to everything- but not your product – it only leaves my skin better than before!"
Melanie – 25 February 2020
"Love this conditioning sunscreen! It is so light it doesn't feel like you are wearing sunscreen at all, smells divine, doesn't stain my clothes like some other products and really works under our harsh New Zealand sun. Leaving your skin so soft and hydrated. My skin is quite sensitive and eczema prone but I had absolutely no reaction. I will definitely be buying more and recommending to all my family and friends. Give it a go, you will not be disappointed!"
Sarah – 7 February 2019
"I wore this sunscreen at Muriwai beach a few times this summer and in the heat, and salty surf, this sunscreen not only protected me from the sun, but it moisturized my skin well into the day. My skin felt smooth and silky after my swim and not feeling cracked and peeling as I usually do after each swim".
Viv Fallow – 16 January 2019
"I'm buying more it's that good! Our friends are coming over from San Diego so this will be the perfect gift for them on their summer holiday in New Zealand!"
Lauren Henderson – 17 December 2018
"I have been using for more than year, maybe two years and I will never want use anything else It is totally amazing on my skin and a little goes a very long way. I have introduced it to my friends, too and they all loved it, even the ones, who do not like any cream. Thank you so much!"
Tunde – 1 December 2018
"Protecting my family's skin from the harsh sun has always been a concern of mine. Last Saturday I had the perfect opportunity to try out the product when we went out for a whole day outdoors under the sun. I applied it only once on both my babies (3 yrs old girl and a 18 months old boy who has very delicate skin) and after hours running around … they had absolute no sign whatsoever of sun burn. Nothing! I am very grateful for having found this product. It works, it smells good, it is well priced and it is safe for us and environment. Amazing achievement from Co Skin! More products pleeeease! How about a whole range dedicated to the little ones? Would love to see that."
Patricia – 14 November 2018
"My little boy has terrible eczema – head to toe and it flares up all the time. We use medicated creams when we have to but its so hard to find a moisturiser that doesn't sting the irritated skin in order to try to stop the cycle of itching and infection. Coskin regenerating Moisturiser is the only product that my son will put on, knowing that it wont sting him. We use it head to toe and it soothes the skin before the itches kick in. We are both fans – thankyou."
Melanie Metcalfe – 12 November 2018
"I have tried many moisturisers over various years, all of them advising of the transformation that will take place should you use them but ultimately failing to deliver any results. This product is different. It actually does what it says on the front – Regenerating your skin. It feels amazing and I have noticed a reduction in lines. I have had many comments about how wonderful my skin is looking too. It also helps with sunburn and it would be good if the product came in bigger sizes too, so it could be used as a fully body cream. If you get it you wont be disappointed, and doubt you will ever go to a different moisturiser again! I Love it."
Kezza – 23 October 2018
"I purchased CoSkins' Regenerating Moisturiser 3 months ago, and it seemed from day one my skin loved what I was giving it. I have oily skin and it seems to have settled down, keeping it soft and smooth, and I don't seem to be getting as many problems/break outs as I did previously. It's amazing how little of this product you need too – a little goes a long way. I don't plan to stop using this product any time soon!! Thanks CoSkin! "
Sarah Howlett – 25 September 2018
"I have been using this product for several months now. Initially it felt heavy, but now I realize I only need to use a small amount and my skin feels amazing. On a few occasions I have not had the product with me and used something else and I feel like I have not moisturized at all. I will definitely be continuing to order this – the best moisturizer I have ever used.
Very happy. Thanks team at CoSkin"
Nicky Snedden – 29 August 2018
"If I get caught out or miss a patch while applying CoSkin sunscreen I simply apply CoSkin moisturiser when I get in from sailing and it works a treat; better than after-sun cream. So soothing and healing!
CoSkin; I love it, because my skin does!"
Phil van der Mespel – 5 March 2018
"As a lifelong peeler, CoSkin Sunscreen was the answer to my prayers! Honestly, my skin totally sucks! I never tan (I just go bright pink and then peel) PLUS I have red, itchy, unsightly skin issues including rosacea, dermatitis and random welts which are sparked by food allergies & getting too hot (a real bugger when going through menopause!), so using any skin products and makeup is a total nightmare!
Because of this I don't use ANY skin care creams, much less sun screen on my face, because within days I'll have major reactions….so its big hats & umbrellas for me outside in summer! But then I discovered CoSkin's Sunscreen, and while I personally can't wear them every day (remember my spectacularly reactive skin!), it is the ONLY sunscreen I can apply fairly regularly that I don't come out in welts with AND that stops me from burning!!!! An example of how amazing this product is happened during a recent weekend in Brisbane. I applied the extraordinary CoSkin Sunscreen sparingly ONCE in the morning and literally was in and out of the water and blazing sun for hours and hours…and, joy unconfined, I DIDN'T BURN AT ALL!! For a lifelong peeler, this is beyond fantastic, and the fact it doesn't react to my skin is a HUGE bonus! My equally white & pasty husband & daughter find it superb too.So, if your intending to venture out into the sun this summer and don't want a greasy, cloying sunscreen, then give CoSkin a try….I can thoroughly recommend it!"
Melinda Stevenson – 14 December 2017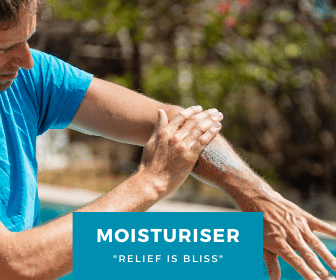 Philip Michell
"CoSkin Regenerating Moisturiser is the first non prescription topical cream that has proved to be an immediately effective treatment for seasonal spontaneous pruritis on the skin of my forearms. The relief is bliss! It is also great for age related skin dryness."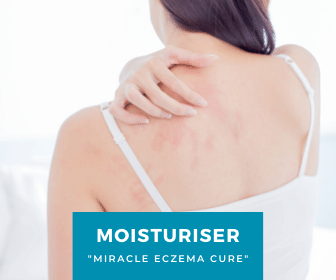 Sarah
"I have battled my whole life with dry skin resulting in bad eczema. CoSkin moisturiser has been one of the best products I have ever used. The anti inflammatory elements significantly helped bring down the redness leaving the skin soft, hydrated and with a lovely scent too. Thanks CoSkin!"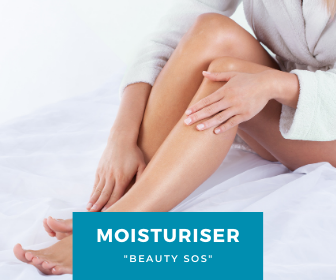 Tania Pons
"This cream is brilliant if your skin is dry and damaged through repeated exposure to the cold, and then the drying effects of central heating. I have found that this cream hydrates and smoothes tired damaged skin"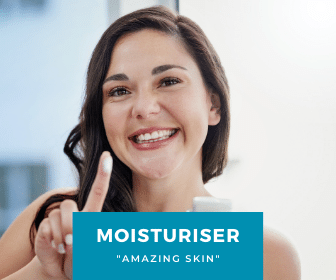 Rochelle Brereton
"Have fallen in love with this product, don't think I will ever buy another mosturiser. I have used a variety of mosturisers over the years, including expensive, well-known brands and none compare to this. My skin feels the best it ever has. I have never had many pimples but when I do this mosturiser gets rid of them by the next day! Couldn't recommend more."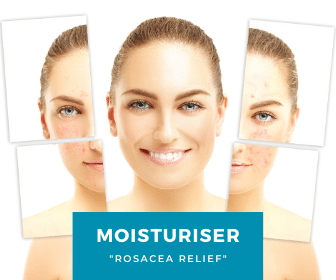 Kim
"I was recommended this product, but was very sceptical to try it. I have rosacea which is extremely reactive to products, I was using a moisturiser that my dermatologist recommended, which helped by about 75%, which I thought was pretty good. I have now been using Co Skin for about 2 months and it has improved my skin by 95%. I am so impressed with this product."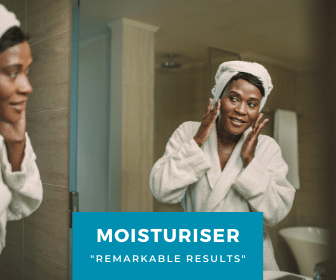 Niamh Hartnett
"I love this product, I have been using it for only 6 weeks and I already see remarkable results. I am in my forties and suffer from rosacea and adult acne and this has really helped with my overall complexion. I have dry skin on my cheeks and oily skin on my t-zone and the moisturizer has really addressed both issues. I also love how the product feels on my skin. I will definitely be sticking with this as the only cream to use on my face. I love that all the ingredients are natural and contain no preservatives. I intend to order the sunscreen too as I am impressed with the reviews written about that product. Thank you CoSkin for providing a high quality, all natural product at an affordable price. I hope to see it on shelves in the U.S. soon."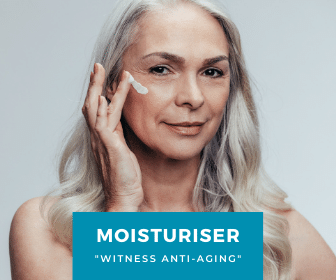 Ingrid
"My daughter gave me this product as a gift from her shop in Matakana at the end of december while I was staying in the hospital with one of my other girls. It was a new product to me & I knew nothing about it except that it smelt wonderful & seemed strangely thick/concentrated. I used it on top of the oil that I use & didn't notice too much at first but after about 5 or 6 weeks, I realized the skin under my chin had plumped out which was a suprise to me that at 63 I have actually witnessed an anti-aging moisurizing cream at work! Look forward to trying the sunscreen sometime soon too."
"CoSkin is now the only sunscreen I will use for myself and my family. It is extremely effective – only one application will keep you safe for the whole day – and it feels and smells great on your skin. Even when swimming CoSkin stays on and continues to protect. Knowing that this product is not destroying our environment or harming our bodies with carcinogenic ingredients is extremely important to me.
e had some cousins come over from Australia who were using 50+ sunscreen from a chemist and still getting badly burnt. We switched them to CoSkin and they were fine. Highly Recommended!"
Alexis Waterhouse – 21 November 2017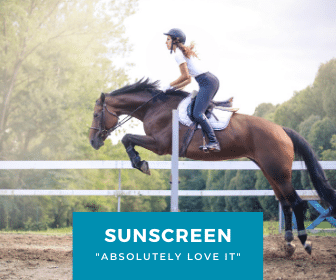 Claire Beaumont
"I'm working outside all day and also a horse rider and having been using Coskin for a year now and absolutely love it.
My skin is so much better and I have had not had any sunburn on my face. I have recommended it to other riding friends as well."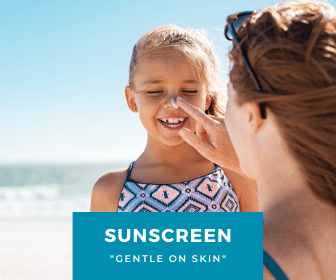 Joss Condin
"We tried this sunscreen last summer as I'm always on the hunt for a natural sunscreen that is gentle on my daughters eczema prone skin and we absolutely loved it, was so gentle on the skin, smells amazing and a small amount goes a really long way, we won't be using anything else from now on."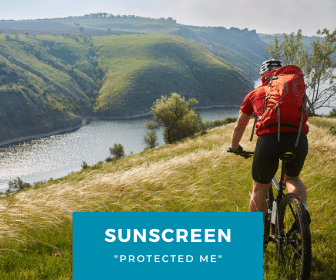 Mark Weusten
"Great sunscreen for exercise. I wore this over a 2 day mountain bike ride and it protected me the whole time. My mates who had their own stuff both had burnt truck drivers arms and red noses on Sunday. Highly recommend this product!"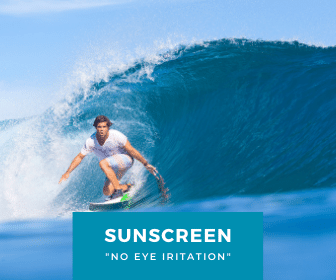 Tord A (Sweden)
"When we got here, me and the rest of the family started with wave surfing. The sun is strong here so I was told to always take sunscreen in order to protect my skin from the sun. Being out in the ocean using "regular products" made my eyes red and irritated and I had a struggle with my vision. I tried other sunscreens from regular shops but none of them were good. Through a friend I was told to use the product from CoSkin. So I used it on my face and my eyes didn't get irritated. It was such a relief! I could see clear without getting red eyes when I was wavesurfing! Thank you so much for developing this product!"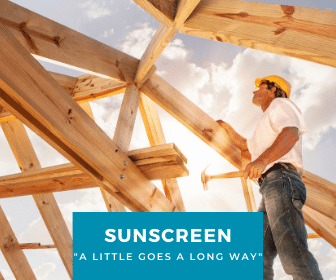 Karl
"I was reading all these reviews at 5/5, all of them, sometimes I am skeptic when it's too perfect, so the only way is to find out, and what I found was a great product. Being in the construction industry and love the outdoors, I am constantly in the sun's rays, this stuffs easy and quick to slap on, A little goes along way. I am set to continue to use this from now on!"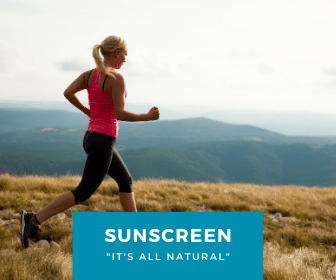 Annika
"I am a runner and recently tried out CoSkin's sunscreen and it is amazing! I spend a lot of time outdoors in the harsh sun in NZ and at altitude so wearing sunscreen is really important to me. I could never find a sunscreen that I liked though and used to hate wearing any because it would always run into my eyes and blur my vision right in the middle of an important workout. Not CoSkin though! I've been using it daily for the past few months and it never stings my eyes. I can't believe how long one tub has lasted me too. You really only need to apply a little bit and it stays on for ageeess. AND it's all natural which has been great for my temperamental skin! Thanks for developing such a great product CoSkin!"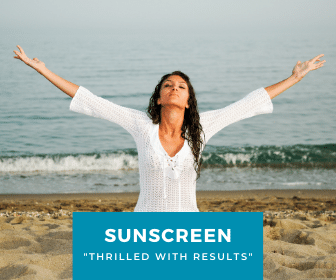 Cathy
"I contacted co-skin for some samples as I need to use sunscreen on a daily basis after the removal of a lesion. The skin on my face is highly sensitive – unused to make-up or facial products – and flares up with almost all sunscreens used. After trialling co-skins conditioning sunscreen I have been thrilled that my face can tolerate it, more so now I realise I needn't wash it off with water once inside (as I was in the practice of doing with other sunscreens which were harsh if left on too long). I am thrilled to finally find a product I can use and know it also has high broad spectrum coverage; the fact it is natural and aligns with my growing holistic approach to healthcare is a bonus."
"I have enjoyed using this sunscreen very much as it is easy to apply and readily absorbed. I have also found that it works well as an insect repellent so it is two products for the price of one!"
Ivan Curwood – 26 October 2017
"This product is different. It actually does what it says on the front – Regenerating your skin "
"I have found that this cream hydrates and smoothes tired damaged skin."
"I am in my forties and suffer from rosacea and adult acne and this has really helped with my overall complexion"
"I no longer have as many problems with blocked pores or hormonal pimples"

CONTACT
187 Tuhirangi Road, RD4,
Warkworth 0984,
New Zealand